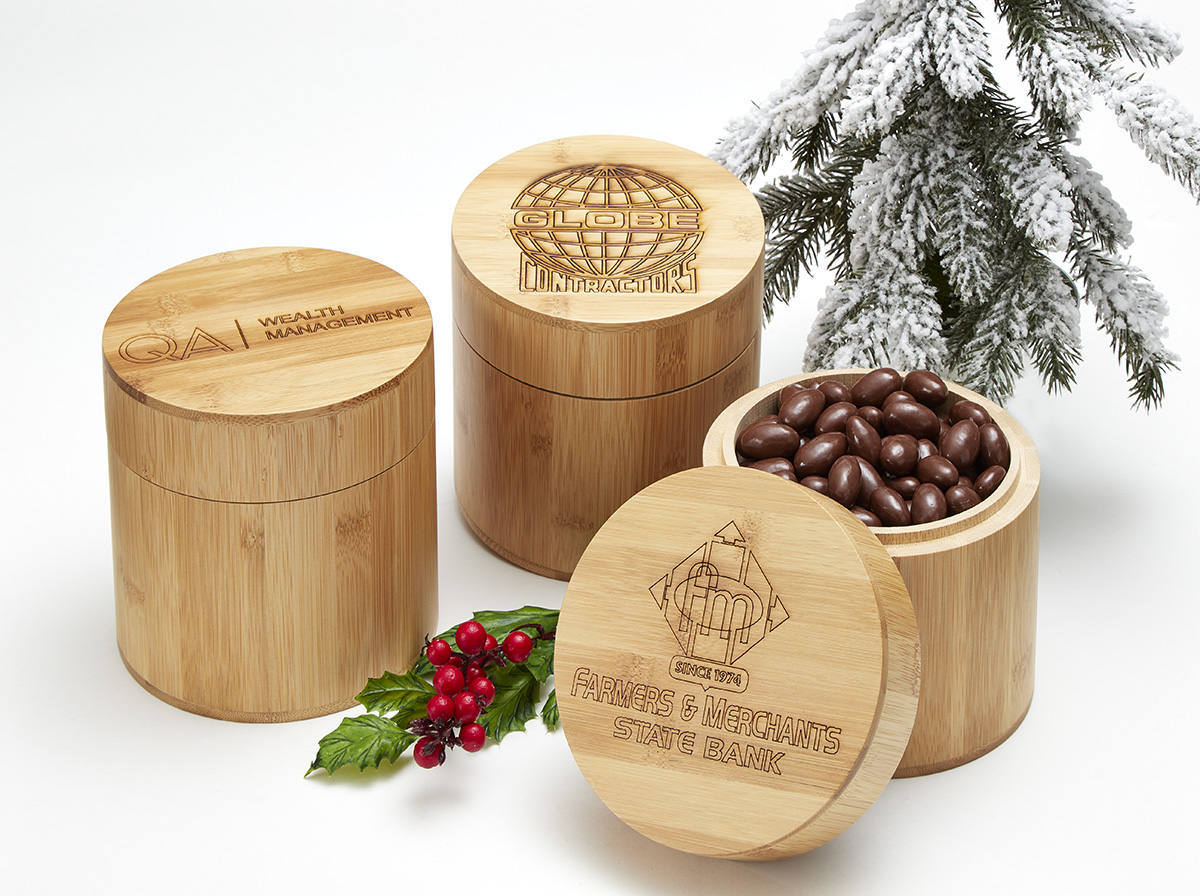 Bamboo Drums
To order, please call us toll-free at 1-888-449-6887.
Our brand-new Bamboo Drums are another fantastic option in our growing eco-friendly Simply Nuts Bamboo Collection! These beautiful bamboo drums hold 22 oz. of the treat of your choice. They make a great keepsake for your clients, meaning your customized logo and design will give you visibility long after the holidays are over. Make sure to order early because these new Bamboo Drums will sell out quickly!
Visit our Customize page for everything you need to know about customizing and shipping your gifts!
Eco-friendly!
Bamboo is the fastest-growing woody plant in the world. Most of it is grown organically and in most locations requires no irrigation or fertilizers.
Pricing
Size
Quantity
Premium

Deluxe

22 oz
1–50
$34.49
$31.49
22 oz
51–100
$33.49
$30.49
22 oz
101–200
$32.49
$29.49
Premium options: Imperial Mixed Nuts, Cashews, Honey Roasted Cashews, Roasted Almonds, Pistachios, Pecan Pralines, Cinnamon Almonds or Chocolate Covered Almonds
Deluxe options: Butter Toffee Peanuts, Hot & Sassy, Chocolate Covered Peanuts, Chocolate Covered Raisins, Chocolate Bridge Mix, Cranberry Trail Mix or Malted Milk Balls
Specifications
Set-up charge: $50.00
Price includes laser engraving
Individual mailing cartons included at no charge
A 2.5% fee will be added to all custom orders paid by credit card
"Season's Greetings" holiday card available for $1.00
Other Customizable Products